Forgive the rambling intro, but I need to provide some context...
One of my ongoing projects involves crafting indigenous musical instruments from regions with critically endangered species.
Among the list of instruments I need to make is a Kultrun Drum (from Chile- home of the Juan Fernandez Fur Seal).
These are flattened, broad drums... with a drum head that's usually attached with thongs (although it can be riveted in some cases).
Anyhow, here's the drum body that I made...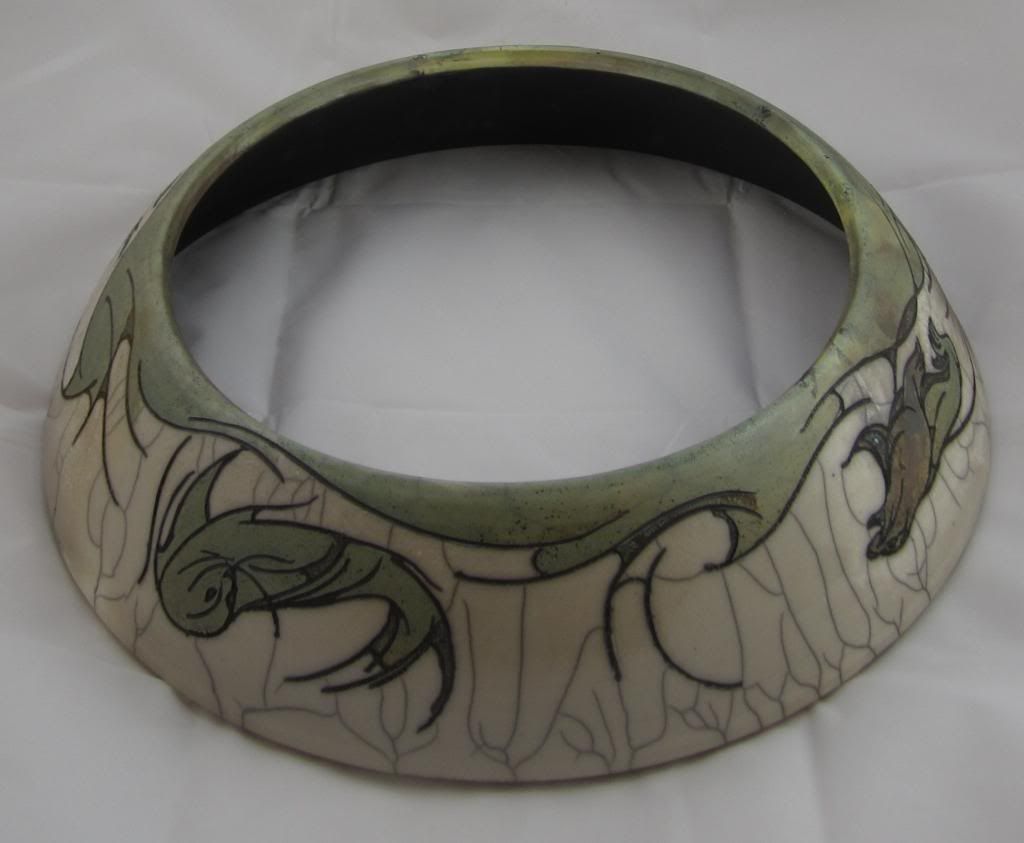 I always planned to attach the drum head with thongs... but I was concerned about the visual impact to the surface. Aside from the circularity of the carved designs, you've got a strong crackle pattern that I hate to de-emphasize.
Here's the piece with the drum head attached...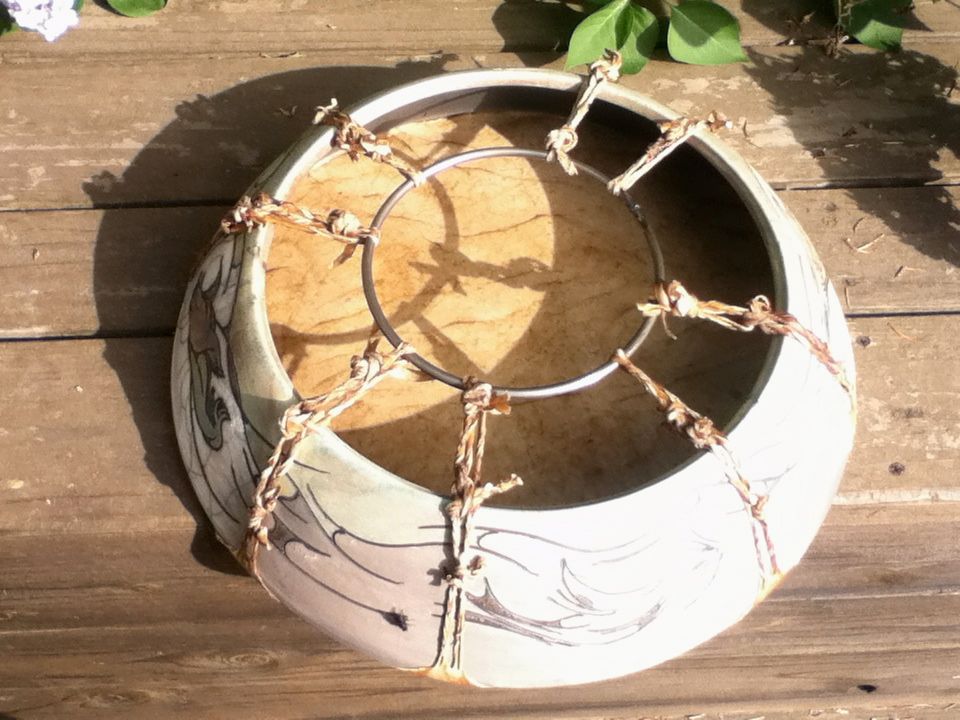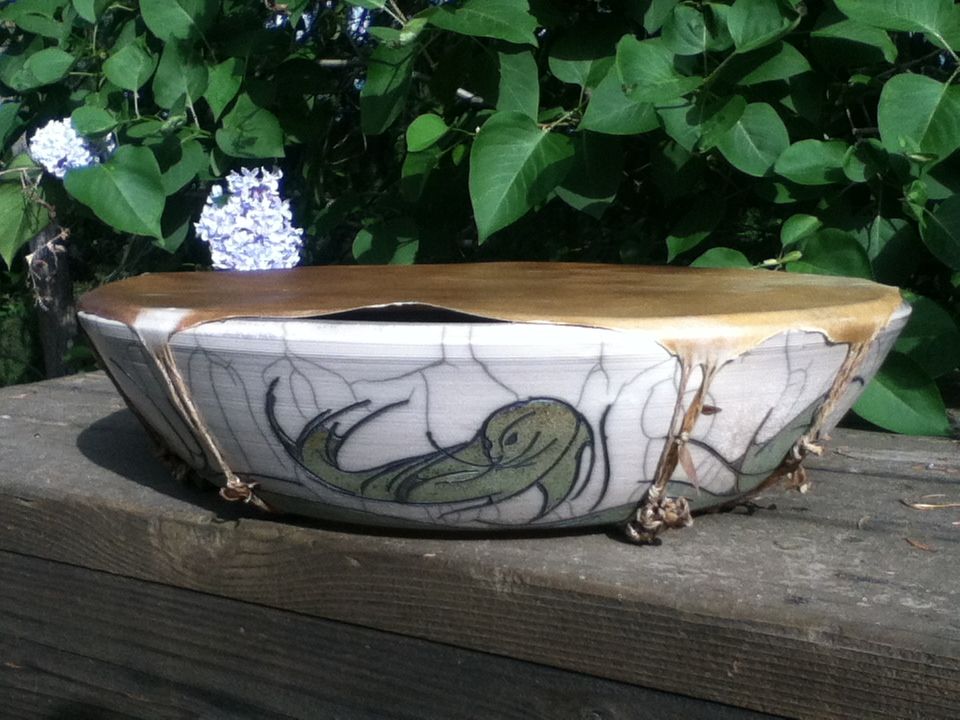 The thongs couldn't be spaced with 100% evenness (I didn't want to overlap the designs). The net effect- the integrity of the surface is compromised, and the drumhead buckles between the more widely spaces thongs. Overall, it just looks... sloppy.
So- I'm thinking of drilling holes in the rim and attaching a new drumhead using rivets. I've never drilled ceramic before. What do people think are my odds of doing this without destroying the piece?
Note- I have had good success with riveting drumheads to Raku drums... but always with the holes augered in before I bisqued the piece...