ChenowethArts
Member Since 28 Dec 2013
Offline
Last Active Sep 29 2016 03:39 PM
First efforts at using CriCut for silkscreen, printing underglaze onto rice paper, and then transferring images to pots...pretty darned successful. 'Learned a lot!
Updated 26 Sep · 2 comments
About Me
Paul is somewhere between his third career and the point where clay art will dominate his retirement lifestyle. Architecture, music, overseas travel, and theatrical set design are major influences in Paul's work, resulting in a lot of experimenting and a body of work that is best defined as an eclectic mix. Ceramic musical instruments are Paul's passion, particularly whimsical, mesoamerica-influenced ocarinas. Much of Paul's work happens in his home garagio...the rest happens in the clay studio at Belmont University where Paul covets the large, Bailey, downdraft kiln
).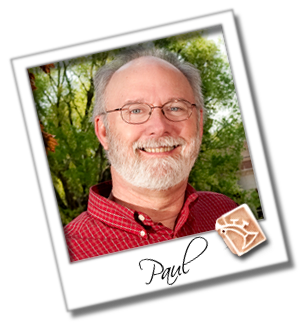 Paul Chenoweth - Clay Artist

On a day-to-day basis, I live in the world of Information Technology and manage the web programming staff for Belmont University. My M.Ed degree focused on technology in education and building learning communities...so when I find an active online community such as the CAC, I feel like I am at home and among friends.
---
Community Stats
Group

Members

Active Posts

515

Profile Views

8,353

Member Title

Senior Geek & Whimsical Artist

Age

66 years old

Birthday

January 26, 1950

Gender

Male

Location

Nashville, Tennessee - Where at least a few studios make something besides music.

Interests

Ceramic Musical Instruments, Figure Sculpture, Handbuilt/Thrown-altered Pieces (with music themes). Paul sketches...probably has something to do with his architectural background.
Viewing Profile: ChenowethArts